CHICAGO, IL – According to a recent release from the Department of Justice, a 23-year-old suspect in Chicago has been charged in relation to an alleged carjacking incident where police say the suspect opened fire at pursuing officers. 
Federal investigators have charged David Johnson, who allegedly shot at police officers while fleeing an Orland Park carjacking.​ https://t.co/La6cVAMr14

— ABC 7 Chicago (@ABC7Chicago) February 18, 2021
According to reports, 23-year-old David Johnson had stolen a black Mercedes at gunpoint just before 5:30 p.m. within the Orland Park area on February 12th. 
Police say that Johnson had placed a 9mm pistol to the head of the victim as the man was sitting inside of his vehicle outside of his home.
Johnson allegedly ordered the man out of the vehicle and demanded his key, taking off in the Mercedes and leaving the victim unharmed. 
After having allegedly taken off in the stolen vehicle, Johnson was said to have been spotted by Oak Forest Police officers who were out on patrol just minutes after the incident. 
Carjacking in Orland Park Leads to Federal Charge #ChicagoPolice https://t.co/rqNErVmJYJ

— Tom Ahern (@TomAhernCPD) February 17, 2021
The suspect was alleged to have eventually pulled off the I-57 at the 119th street exit, where he was said to have eventually crashed around 112th and Hamlet.
Authorities say that Johnson then fled from the vehicle on foot and had opened fire on an Oak Forest Police officer who was pursuing him at the time. Luckily, there was no reports of any officers being injured during this incident. 
From what the DOJ says of the incident, Chicago Police had eventually apprehended the suspect some time shortly thereafter. 
Officers working the scene were said to have been unable to locate the firearm that Johnson allegedly used when firing at Oak Forest Police, but what was recovered was a Taurus 9mm with 23 rounds of ammo in a high-capacity magazine inside of the stolen Mercedes. 
Criminal records from just Chicago show that Johnson has been arrested numerous times from charges that range from aggravated unlawful use of a weapon, felon in possession of a firearm, gambling, and possession of a controlled substance.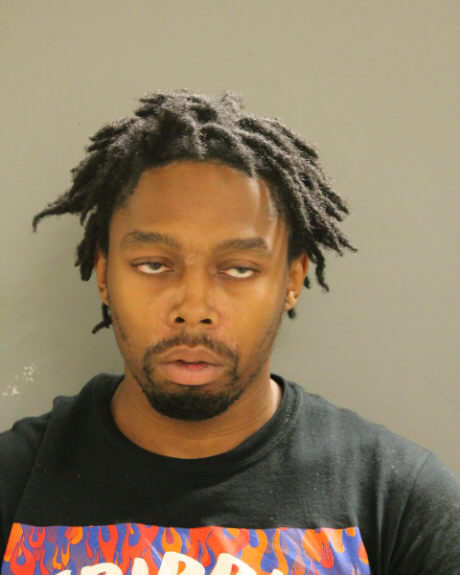 But what seems to be the reasoning behind federal charges for this latest carjacking incident stems from the fact that Johnson was on supervised release during the time of the alleged carjacking from a previous federal conviction. 
Apparently Johnson had pleaded guilty roughly two years earlier for illegally possessing a Taurus .45 caliber pistol.
Johnson had served 14 months in federal prison and was placed on supervised released in April of 2020.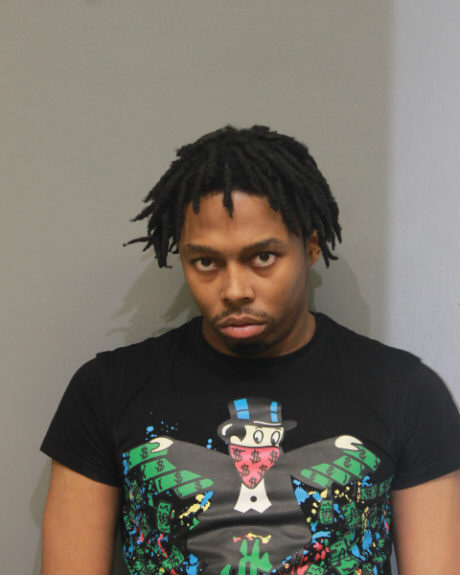 In August of 2020, Johnson was arrested under charges of gambling and bonded out and was arrested again in December of 2020 for various vehicle operation infractions and possession of a controlled substance. 
Less than one month before the recent carjacking incident, Johnson went before a federal judge who reportedly instructed him "to comply with the conditions of his supervised release."
However, with this latest arrest, Johnson has been charged with carjacking on the federal level and U.S. Magistrate Judge Jeffrey T. Gilbert ordered that he remain in federal custody while awaiting trial. 
According to the DOJ press release on the case, Johnson could face up to 15 years in federal prison if convicted of carjacking. His next scheduled court appearance is slated for February 26th. 
Do you want to join our private family of first responders and supporters?  Get unprecedented access to some of the most powerful stories that the media refuses to show you.  Proceeds get reinvested into having active, retired and wounded officers, their families and supporters tell more of these stories.  Click to check it out.
We at Law Enforcement Today recently reported on another carjacking case coming from Chicago where the suspect was reportedly out on bond when the crime was committed. 
Here's that previous report from earlier in February. 
_
CHICAGO, IL – An 18-year-old man who was arrested in August of 2020 under stolen vehicle charges was released on a recognizance bond following that case.
And guess what he was just busted for?
He was arrested months later for an alleged armed carjacking where he reportedly opened fire at the driver of the vehicle.
Prosecutor: 18-year-old fired "Not one. Not two. Not three. Not four, but at least fourteen shots" during a carjacking — while he was free on a recognizance bond for possessing a stolen motor vehicle.https://t.co/QDphliwIP0

— CWBChicago (@CWBChicago) February 11, 2021
Back in August of 2020, Anthony Blackburn was arrested under a charge of possessing a stolen motor vehicle.
In that case, police allege that Blackburn was pulled over in the Forest Park area after they'd seen him operating a vehicle that was reported as being stolen.
After Blackburn was pulled over, police say that he tried to flee from officers after he was stopped.
He was eventually caught up with and arrested after he allegedly sped down the Eisenhower Expressway and eventually abandoned the vehicle on foot, making his way onto Cicero Avenue.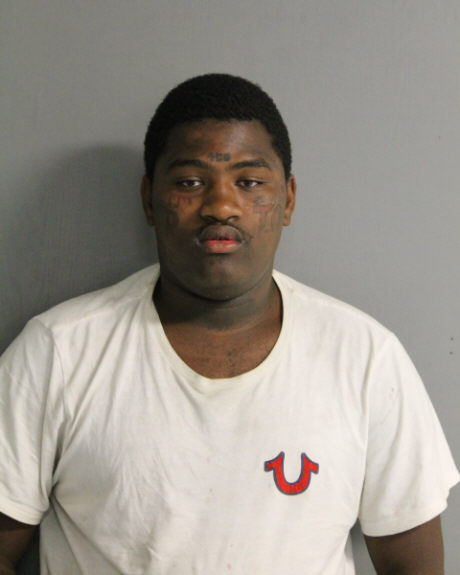 When that case was presented to Judge Charles Beach, the judge had ordered that Blackburn be released on his own recognizance and that he remain inside of his home between the hours of 7:00 p.m. and 7:00 a.m.
Three months later, the suspect would be arrested again.
According to Assistant State's Attorney Franka D'Antignac, Blackburn had allegedly been inside of a vehicle that cut a driver off within the 4700 block of West Polk at around 2:15 p.m. on November 16th.
Blackburn then allegedly exited the vehicle and held up the driver he cut off at gunpoint, reportedly demanding the victim's vehicle.
Said driver of the vehicle instead opted to hit the gas and drive off, with Blackburn allegedly firing at the victim's vehicle 14 times.
Thereafter, ASA D'Antignac says that Blackburn ran to another vehicle and ordered the occupants out at gunpoint – which said vehicle occupants did do.
Blackburn was alleged to have then stolen that second vehicle, with police later finding surveillance video from a Cicero-based motel that allegedly showed Blackburn exiting the stolen vehicle and entering a motel room.
Police would later respond to the motel and arrest Blackburn, with a search of the suspect's motel room producing a loaded handgun with an extended magazine.
At the time of his November arrest, prosecutors charged Blackburn for possession of a machine gun, possessing a stolen motor vehicle, and aggravated unlawful use of a weapon. Despite his previous case from August still pending, Blackburn was able to bail out of jail after posting a bond of $4,000.
Come January 12th of 2021, Blackburn was arrested again.
Police took Blackburn into custody in January after he was witnessed allegedly engaging in hand-to-hand drug transactions within Chicago's West Side.
Prosecutors say that he was later found to have been in possession of 56 baggies containing heroin and over $500 cash.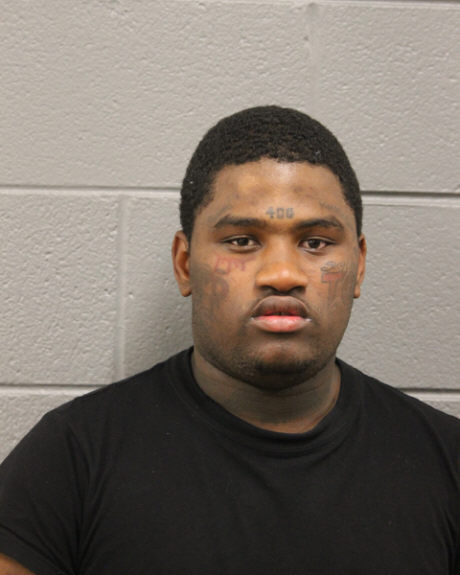 It wasn't until that case that bail was revoked for Blackburn for violating the terms of bond for his two previous cases.
Then, on February 10th, Blackburn's charges related to the November armed carjacking would get upgraded.
The reason being for the upgraded charges was that ballistics came back from the November carjacking case that wound up being a match with the gun recovered by police from the motel room months earlier.
The suspect is now facing additional charges of felony aggravated vehicular hijacking with a firearm, aggravated discharge of a firearm into an occupied vehicle, and attempted aggravated vehicular hijacking with a firearm.
Blackburn reportedly had his latest court appearance on February 16th.
_
Want to make sure you never miss a story from Law Enforcement Today?  With so much "stuff" happening in the world on social media, it's easy for things to get lost.  
Go to Source
Author: Gregory Hoyt