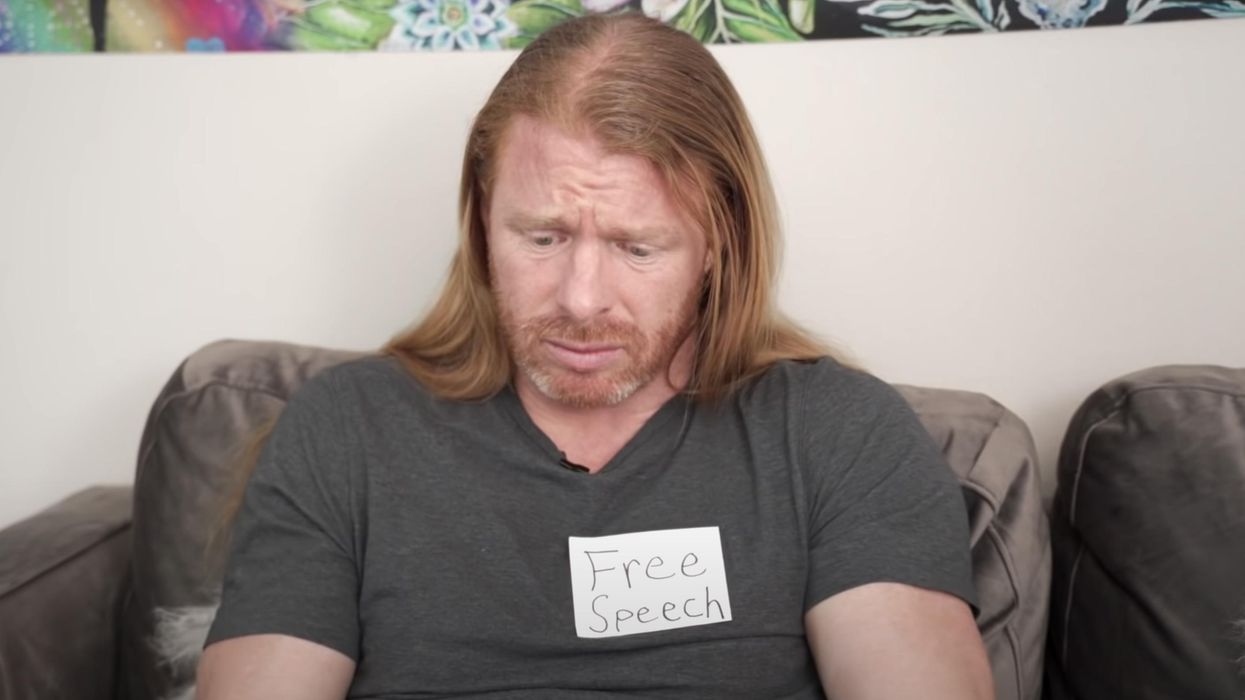 If "free speech" were a person, it wouldn't have any friends these days. Gretchen Wieners would tell Free Speech they couldn't sit with her. The seniors would be chasing Free Speech with wooden paddles after the last day of school. Johnny Lawrence would be bullying "Free Speech" at the Halloween Dance. 1980s Johnny Lawrence, not the 2021 version. I know that's a lot of movie references. It's because I don't know what else to say that won't be throttled by Facebook's algorithm. Or the people who design the algorithm.
Anyway, I'm glad we had this talk. Here's JP Sears with a purely satirical yet somewhat accurate interpretation of matters.

How People Treat Free Speech These Days

youtu.be

"But what will you guys talk about without me?"

"Whatever the media tells us to talk about."

"How would express what's on your mind and heart as an individual then?"

"I don't know. We haven't thought that far ahead."
The line about the media is interesting. If you agree, you may also find this clip from CNN of interest. Also, this video of Jack Dorsey addressing Twitter employees.
Poor, sad Free Speech. I like to be able to tell you "it gets better." But some mornings I wake up and am not sure I believe that myself.

Midnight MugClub (Midnight Cowboy Parody) | Louder With Crowder

youtu.be

Not subscribed to the podcast? Fix that! It's completely free.
Go to Source
Author: Brodigan