PRESCOTT VALLEY, AZ – An arrest has been made regarding a shooting that took place in early December that wound up striking a Yavapai County Sheriff's Deputy's home, nearly striking a sleeping 4-year-old child during the incident. 
Police: Teen used stolen gun to shoot at Yavapai County deputy's home https://t.co/NHGdlnjJvw

— Blue Lives Matter (@RetiredNYCPD) December 12, 2020
The initial news of the incident came by way of the Yavapai County Sheriff's Office, saying that during the early morning hours of December 3rd, a deputy's home came under gun fire: 
"At approximately 2:25 AM, December 3, 2020, an unidentified subject fired multiple rounds into an occupied residence in the 8300 block of E Loos Dr, in Prescott Valley."
"One of the rounds passed directly over the head of a sleeping 4-year-old child, nearly striking the child. The home belongs to a Yavapai County Sheriff's Deputy and his family. Fortunately, no one was injured."
After news broke of the incident, a $6,000 reward was initially offered in an effort to entice witnesses or those with knowledge of the incident come forward. 
Yavapai County Sheriff Scott Mascher stated the following about the case as the investigation kicked off: 
"This was not just an attack on law enforcement and one of our deputies, but a cowardly act against his young family. Several local law enforcement agencies are working this incident and using whatever means available to find, arrest, and prosecute this assailant."
Since the county elections for sheriff recently transpired in the area, Sheriff-Elect David Rhodes also condemned the actions of the assailant behind the shooting: 
"As your next Sheriff I cannot condemn harshly enough the cowardly and brazen ambush on our Yavapai County Sheriff's deputy and his family today. We will never accept, tolerate, or allow violent unprovoked attacks on innocent people."
Sheriff-Elect David Rhodes referred to the matter as something that "chills all of us," and promised that investigators will locate the person responsible for this act and "bring them to justice."
By December 8th, the Prescott Valley Police Department had apprehended a suspect believed to be the shooter from the December 3rd incident. 
While not many details were revealed regarding what led the PVPD to the arrest, a nod to numerous law enforcement agencies and "to the many citizens who have provided information and contributions to Yavapai Silent Witness," were mentioned in the latest press release. 
The suspect, who has not been named as of yet, has been charged with: 
Attempted Second Degree Murder
Aggravated Assault with Deadly Weapon
Aggravated Assault Upon A Peace Officer
Discharge of a Firearm at A Residential Structure
Endangerment – Substantial Risk of Imminent Death
Misconduct Involving Weapons
Unlawful Discharge of a Firearm Within Town Limits
Possession of Stolen Firearm
Tampering with Physical Evidence
Disorderly Conduct Discharging a Deadly Weapon
Criminal Damage
Probation Violation
Needless to say, the proverbial book has been thrown at the suspect with these charges related to the incident. 
In an updated statement from Sheriff Scott Mascher, he noted: 
"I would like to give special thanks to Prescott Valley Police Chief Steven Roser and his staff for making this case a priority leading to the arrest of a suspect."
"Also, I would like to thank YCSO detectives who assisted the Prescott Valley Police, along with the invaluable assistance of the Department of Public Safety, the Prescott Police Department, and US Marshall's Service."
"No family should ever have to go through such an ordeal."
"I was confident knowing law enforcement would arrest a suspect and bring justice to the deputy and his family. And finally, thanks to the community for their unwavering support. We are truly grateful."
While the suspect's specific age hasn't been released, the Verde Valley Independent noted that the suspect was a "teenager."  But, that has not yet been confirmed by officials. 
Do you want to join our private family of first responders and supporters?  Get unprecedented access to some of the most powerful stories that the media refuses to show you.  Proceeds get reinvested into having active, retired and wounded officers, their families and supporters tell more of these stories.  Click to check it out.
In other news related to officers being targeted, a police officer is in critical condition after being dragged by a suspect's vehicle in California. 
Here's that previous report. 
_
EL CAJON, CA – An unidentified El Cajon Police officer is reportedly in critical condition after a vehicle stop turned terribly wrong when the driver was said to have tried fleeing in the vehicle.
The traffic stop gone awry resulted in the officer being dragged and subsequently struck by another car. 
Authorities identify man suspected of fleeing, injuring El Cajon police officer https://t.co/gvhNb0QoYw

— News 8 San Diego (@News8) December 15, 2020
Here are the details known thus far. 
El Cajon Police Lieutenant Randy Soulard said that the injured officer had responded to a call to investigate a vehicle that was parked and somewhat blocking the roadway on E. Washington Avenue at roughly 8:30 a.m. on December 14th. 
When the officer arrived at the location of the vehicle, the officer was said to have encountered a parked black SUV were two people were sleeping inside. 
Both of the vehicle occupants were awoken, and one occupant was said to have provided a false ID card to the officer. Once the officer was began to investigate the matter further, the vehicle driver was said to have started and placed the car into gear. 
That's when the incident that resulted in the officer being injured was put into motion, according to Lt. Soulard: 
"One of the officers attempted to detain the driver and keep him from fleeing the scene. In doing so, the officer was trapped in the vehicle and dragged for a distance as the driver fled."
While the officer was being dragged, he was reportedly struck by another vehicle. From the impact of the second vehicle hitting the officer, he was said to have been "disconnected" from the suspect's SUV and launched into the air. 
Lt. Soulard stated that the officer is currently in critical condition, having been transported to the local hospital's trauma center. 
The suspect involved was said to have been able to flee after the officer was injured and is currently at large. 
UPDATE: An El Cajon police officer is in critical condition after being dragged by a vehicle during a traffic stop that went awry this morning. https://t.co/5ziaXP3fxM

— NBC 7 San Diego (@nbcsandiego) December 14, 2020
During the investigation, police had learned that the SUV used during the crime was reportedly a rental out of San Diego. While authorities recovered the vehicle used in the hit-and-run on the officer, none of the occupants were inside of the SUV.
One local who resides in the area where the officer was injured hopes that the suspect turns himself in: 
"To the person or persons who hit-and-run that officer, turn yourself in, dude. It's not worth it. It's Christmas time; that guy could be seriously injured. Give yourself up."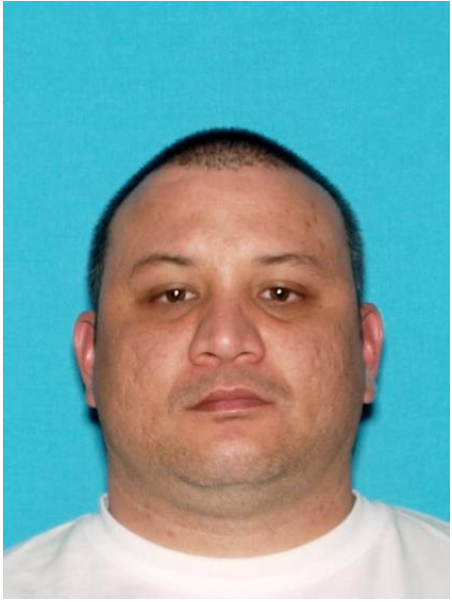 Police believe that 41-year-old David Francis Cepeda Pangilinan is the man involved in the incident. 
Pangilinan was described as being approximately 5-foot-6, weighing around 200-pounds with brown hair and eyes. 
Outside of authorities noting the officer is in critical condition, no specifics on the exact nature of his injuries were revealed. 
Authorities are urging that anyone with information on the suspect's whereabouts to please call the El Cajon Police Department at (619) 579-3311 or anonymously call (888) 580-8477.
_
Want to make sure you never miss a story from Law Enforcement Today? With so much "stuff" happening in the world on social media, it's easy for things to get lost.
Make sure you click "following" and then click "see first" so you don't miss a thing! (See image below.) Thanks for being a part of the LET family!
Go to Source
Author: Gregory Hoyt