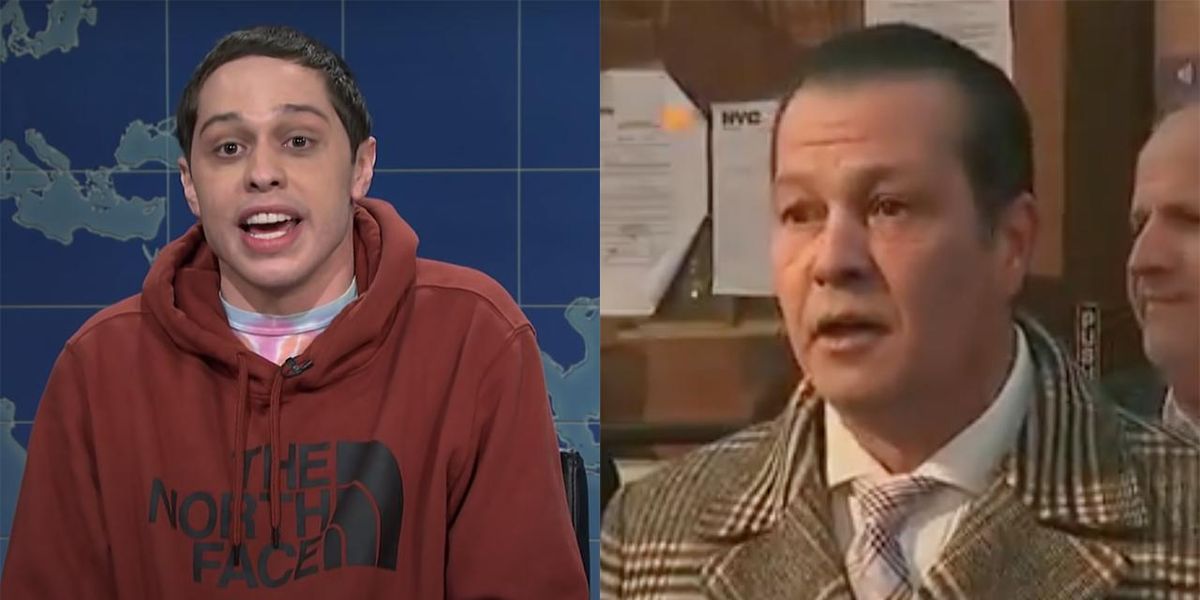 Hollywood is on the other side of the country from New York City. Yet assclowns like SNL's Pete Davidson are the types of celebs Whitney Cummings has an issue with. The star of The King of Staten Island looks down on his neighbors fighting to keep their livelihood, something Davidson isn't at risk of having happen to him. Celebrities are considered "essential." As opposed to small business owners, like at Mac's Public House.
When we last spoke about Mac's, the owners had declared themselves an "autonomous zone." A snarky way to protest Andrew Cuomo's tyrannical shutdown orders. Since then, one of the co-owners has been arrested. The protests have grown. And the "King of Staten Island" took to the airwaves to mock the people protesting. Three guesses where we can shove the "Pete Davidson vibrator."
People on Staten Island are less than amused. Like John Tobacco, a community activist who knew Davidson's father.
The King of Staten Island's dad was a proud fireman and a great friend of mine, and I saw Staten Islanders heavily come out and support him, his mom, his family, and everyone else in a time of need after 9/11, when I cried for his father.

So, when I hear stuff like this, it hits me emotionally. … If you came out of your perch in your affluent neighborhood and came down here and told the liberal left this is a good thing because it's about our freedom and liberty, we probably wouldn't be standing here today.
People in this country are struggling. If they speak out, they're blasted with mockery by people who aren't at risk of losing anything. Pete Davidson doesn't have to worry about providing for his family. Remember, our government considers his job "essential." It's one thing to disagree with the people protesting if you want. It's another to insult and mock them. That is "punching down" in the truest sense. Davidson wasn't being a comedian. He was being a smug, leftist douche.

ENOUGH! California's Tyrannical COVID Restrictions | Louder With Crowder

youtu.be

Not subscribed to the podcast? Fix that! It's completely free.
Go to Source
Author: Brodigan